There are often industrial processes where potentially explosive atmospheres can be created, either by the accumulation of gas or dust. That is why the processes must be classified by zones of greater or lesser probability of these potential atmospheres appearing and the necessary measures must be taken so that they cease to be potentially explosive zones and become explosive zones.
For that, all the equipment used in areas where there is a risk of explosive atmospheres must be certified. All such equipment has been tested under the harshest operating conditions and complies with the strictest standards in terms of safety and performance. There are various types of certificates, but the strictest certificates are ATEX-Ex and IECEX.
STANDARDS ATEX-EX
The ATEX-Ex Directive is the European Regulatory Framework for the Manufacture, installation, and use of Equipment in Explosive Atmospheres (denoted by Ex) and defines the requirements for technical and management systems for compliance with the regulations in the EU. Having an ATEX-Ex certificate is a guarantee that you comply with the most restrictive European standards for explosive atmospheres.
STANDARDS IECEX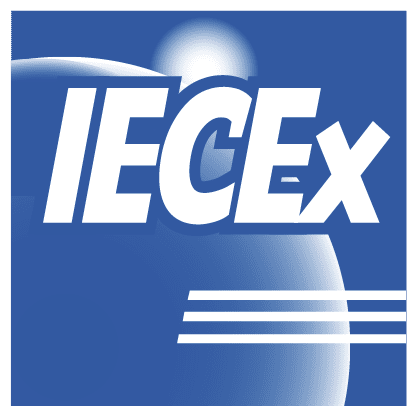 IECEx is the International Electrotechnical Commission's Scheme for the Certification of Standards Relating to Equipment for Use in Explosive Atmospheres. It is a voluntary and globally accepted certification scheme. IECEx certificates require the same compliance with technical standards as ATEX-Ex, so in terms of technical content, there is basically no difference.
ATEX-Ex standards are accepted in Europe, whereas IECEx is accepted internationally.
MSM equipment is certified according to the strictest standards for explosive atmospheres. That is why MSM is present on all continents. All exproof equipment are available in our Products page with all the certifications.